About
I am a PhD student at the prestigious Indian Institute of Science (IISc), specializing in the field of Bioengineering. My research focuses on Mechanobiology, with a specific interest in understanding the initiation of cancer and the mechanics behind it. I completed my B.Tech in Biotechnology from , GGSIP University, which laid the foundation for my current academic pursuits. Working in the field of cancer research has always been my passion, and I am committed to contributing to the advancement of cancer research.
Born and brought up in Delhi, I am a curious and driven individual who is passionate about exploring the intersection of biology and engineering. In my free time, I enjoy reading books, exploring new places, and spending time with friends and family.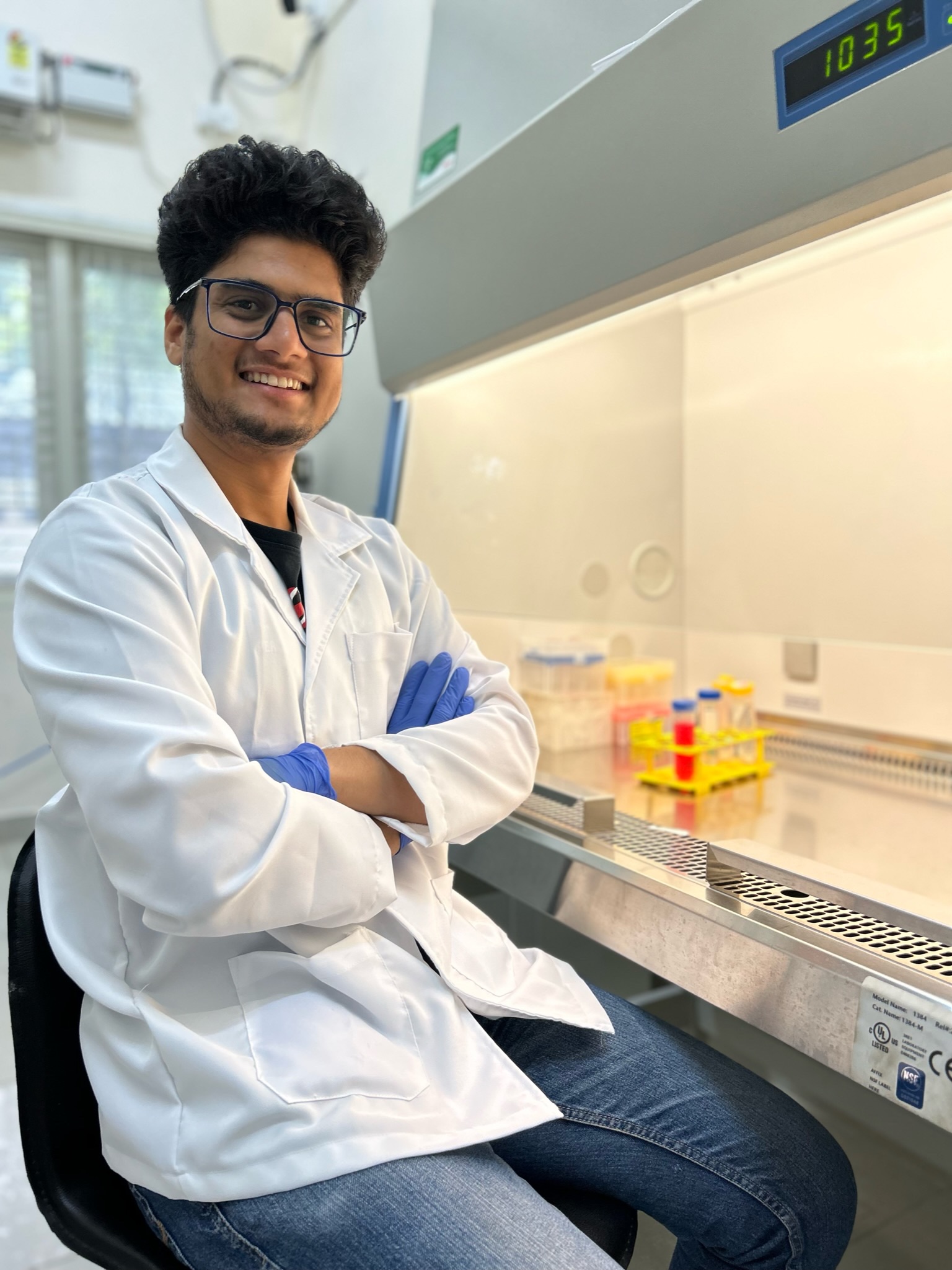 PhD student
At IISc, I am part of Epithelial Mechano-Biology Research Group, lead by Dr. Medhavi Vishwakarma. We are an interdisciplinary group of individuals from diverse branches of Science and Engineering.
I am working on Oral Cancer initiation where my primary aim is to develop a three dimension model of healthy as well as cancerous oral mucosa to understand the biophysical and biochemical rational behind oral cancer initiation
Resume
You can find my resume here.
Research Experience
I have gained extensive reseach experence in Recombinant DNA Technology, Molecular Biology Lab Techniques, Mammalian Tissue Culture, Bioinformatics & Computational Biology, Programing etc during my Undergraduate and multiple Internships.
Investigating Mechanisms Behind Oral Cancer Initiation Using 3D Organotypic Models of Human Oral Mucosa
Aug 2022 - Present
PhD Dissertation, IISc Bangalore
Genome wide analysis of Arsenate Reductase and Arsenite Transporter gene family and their expression in contrasting rice genotypes
Jan 2022 - July 2022
B.Tech Thesis, University School of Biotechnology
Study of interactions between plants and viruses utilising various molecular biology and tissue culture techniques
July 2021 - Sept 2021
IAS-INSA-NASI Summer Research Fellow, University of Delhi
In silico identification and validation of miRNA and their ABI-3 specific targets in Oryza sativa Indica under abiotic stress.
November 2021
Undergraduate Researcher, University School of Biotechnology
Bioremediation capability of bacteria Cellulosimicrobium sps.
June 2019 - July 2019
Summer Intern, University School of Biotechnology
Contact
Please feel free to contact me if you have any questions or would like to discuss potential opportunities further.
Location:
BE Annexe, Indian Institute of Science, Bengaluru, Karnataka, India
Email
chandan.embrg.iisc@gmail.com